---
TYPOJANCHI saisai 2018-2019

International Typography Biennal_Typography and Objects: The Round, the Square, the Triangular, and the Shapeless




Researcher, Exhibitor
/ Catherine S. Lee
Date
/ 2018 1st Nov. to 2018 6th Nov.
Venue
/ Culture Station Seoul 284
Biennal Director
/ Jin Dallae & Park Woohyuk

TYPOGRAPHY SYNTAX: FORM AND SPATIAL STRUCTURE

Typography basically has the properties of communication, connection, and transmission of meaning. In particular, typography through various new media emerging recently assumes different subjects such as producers and recipients simultaneously from the beginning. This means that space for mutual communication, which must exist between each subject, works as a basic component of typography. The typography cannot be explained by the concept of two-dimensional space anymore. In other words, the concept of space including typography is the meaning itself, and the multidimensional spatial elements of newly produced typography expands the possibilities and no longer remains in the margin.

Recent changes in the definition and methodology of typography require more complex and diverse tools and theories to analyze it. Former typographic researches focus on the construction process and expression style, whereas this study which is based on the form of space rather than the physical one is similar to the spatial morphology. The aim of the study is to explore the relation between the typography and the space, and to create an objective frame for analyzing the spatial relationship and spatial characteristics of the space organization. This open research suggests a new unit space, and it makes the viewer a producer and receiver as the part of the research. We will establish a topological connection between typography and space.

The exhibition starts with a specific sentence set by the researcher. Two tables with transparent sheets are placed, and each table has a different unit space pattern. The sentence is transferred to a table of 1m x 1m by the viewer. A sheet with sentences, symbols, and signs on different unit spaces is stacked on the opposite table to form a new layer. It is an attempt to explore typography in a new way of describing and analyzing the spatial domain through the process of identifying differences and changes according to the unit structure of different spaces.
---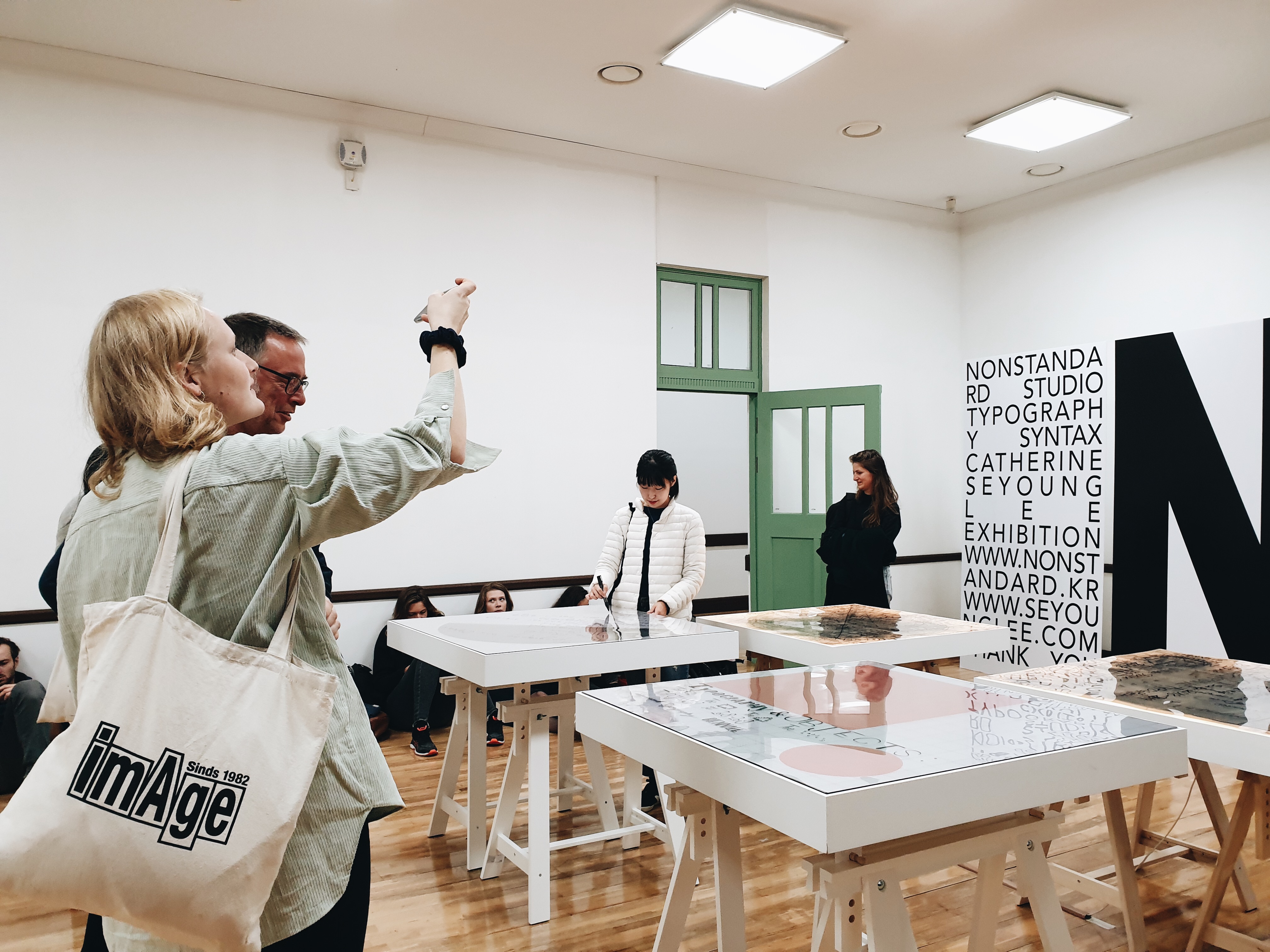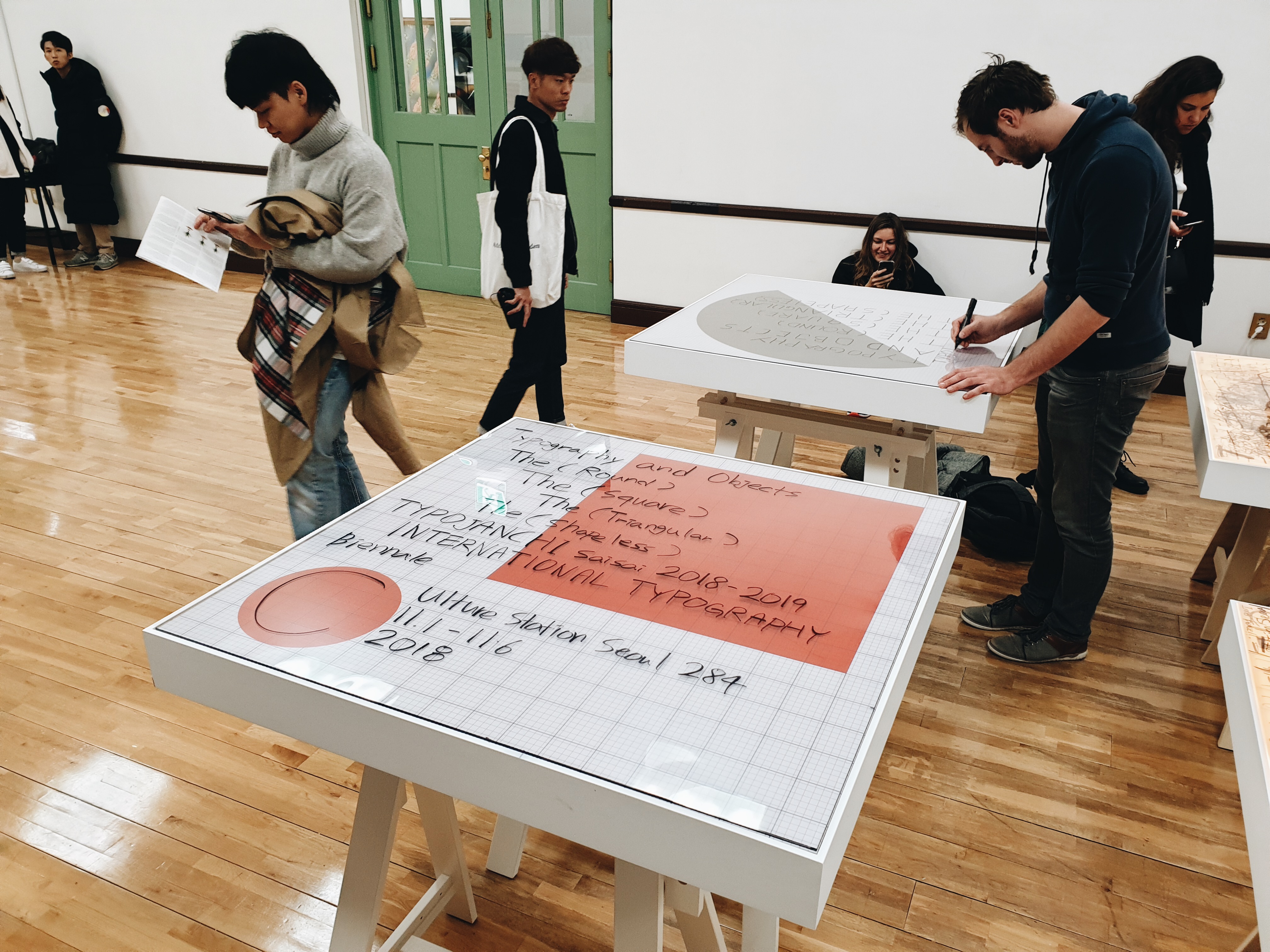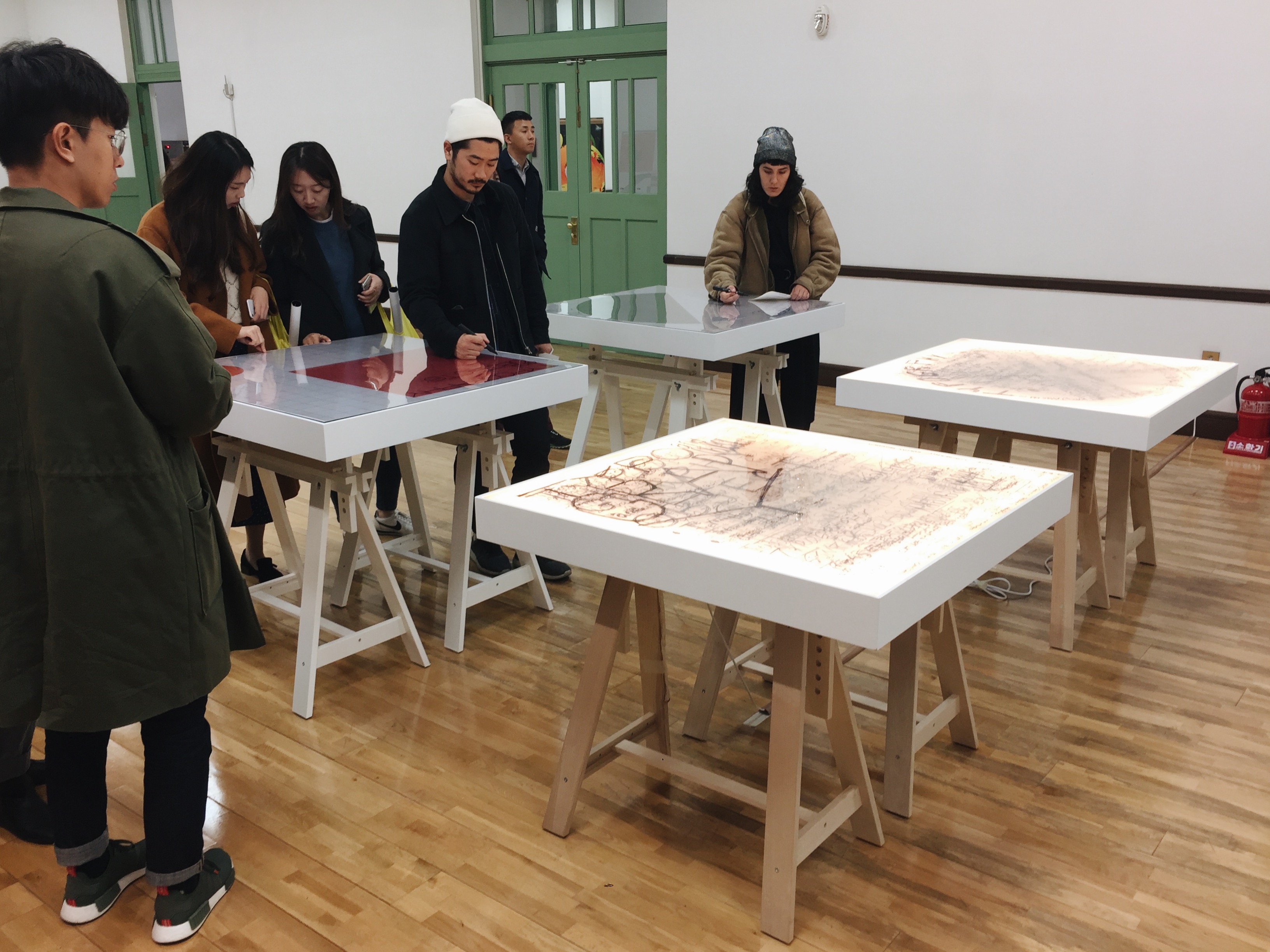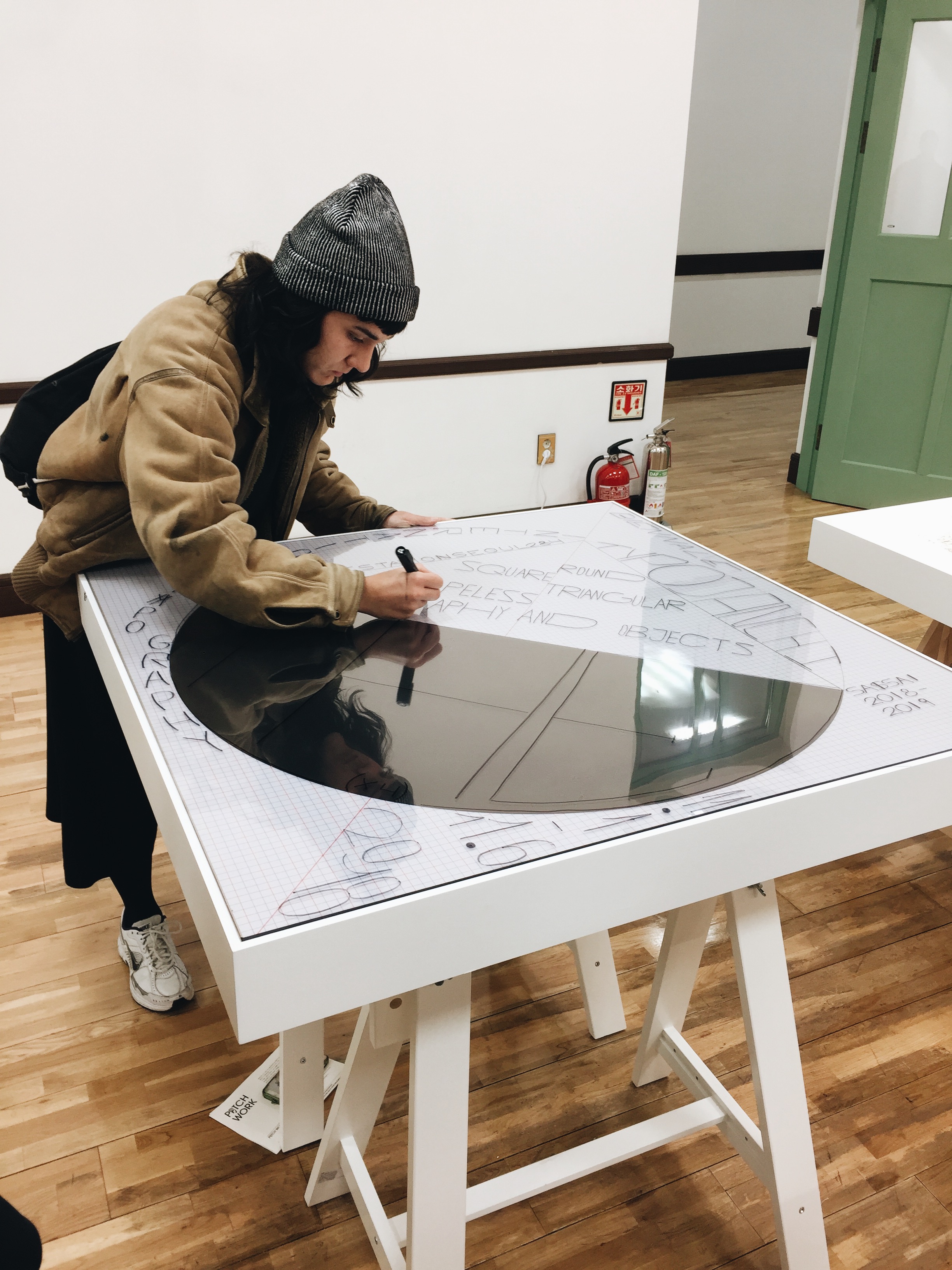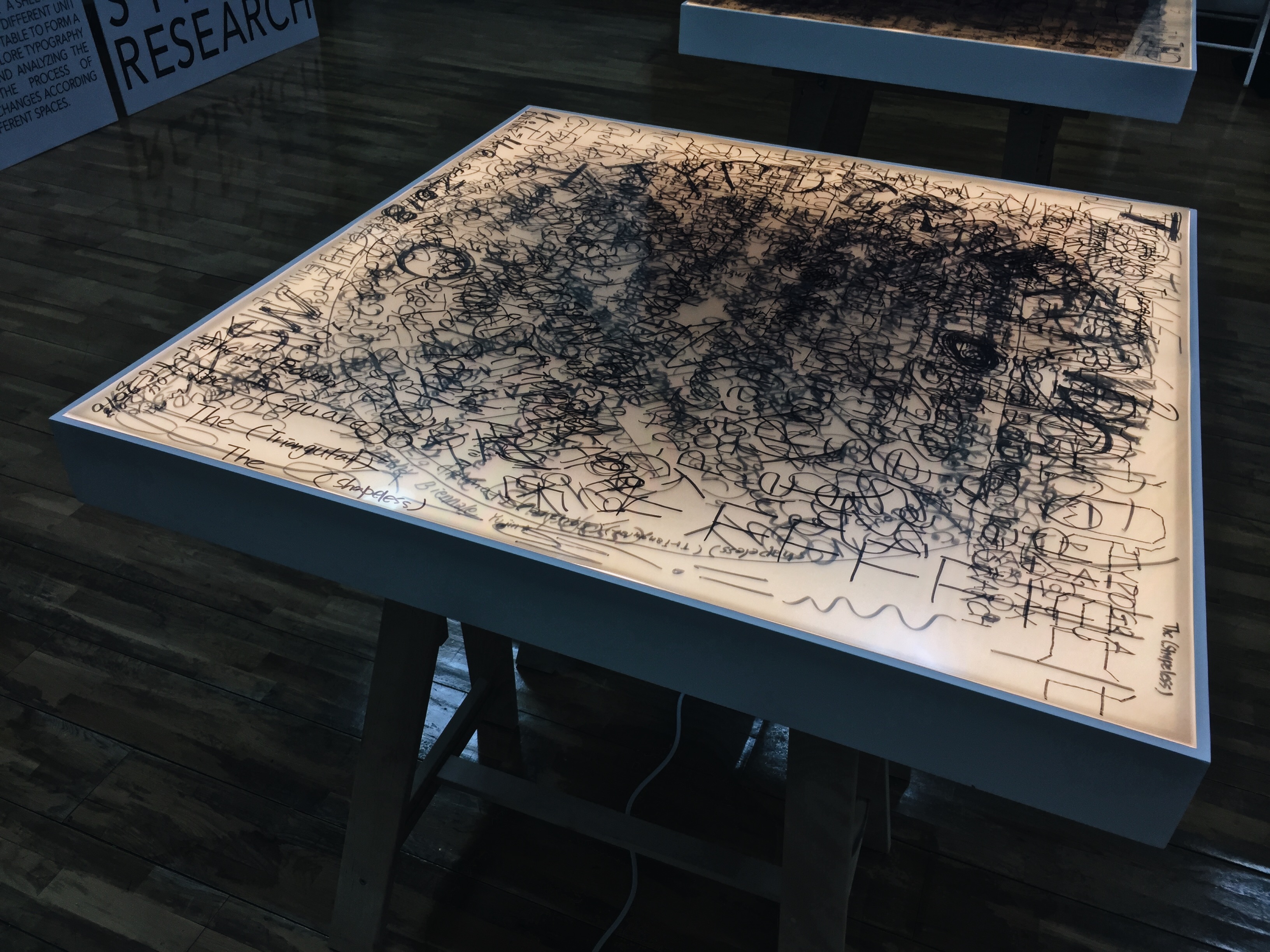 Copyright © 2022
All content displayed on this site is property of Catherine S. Lee