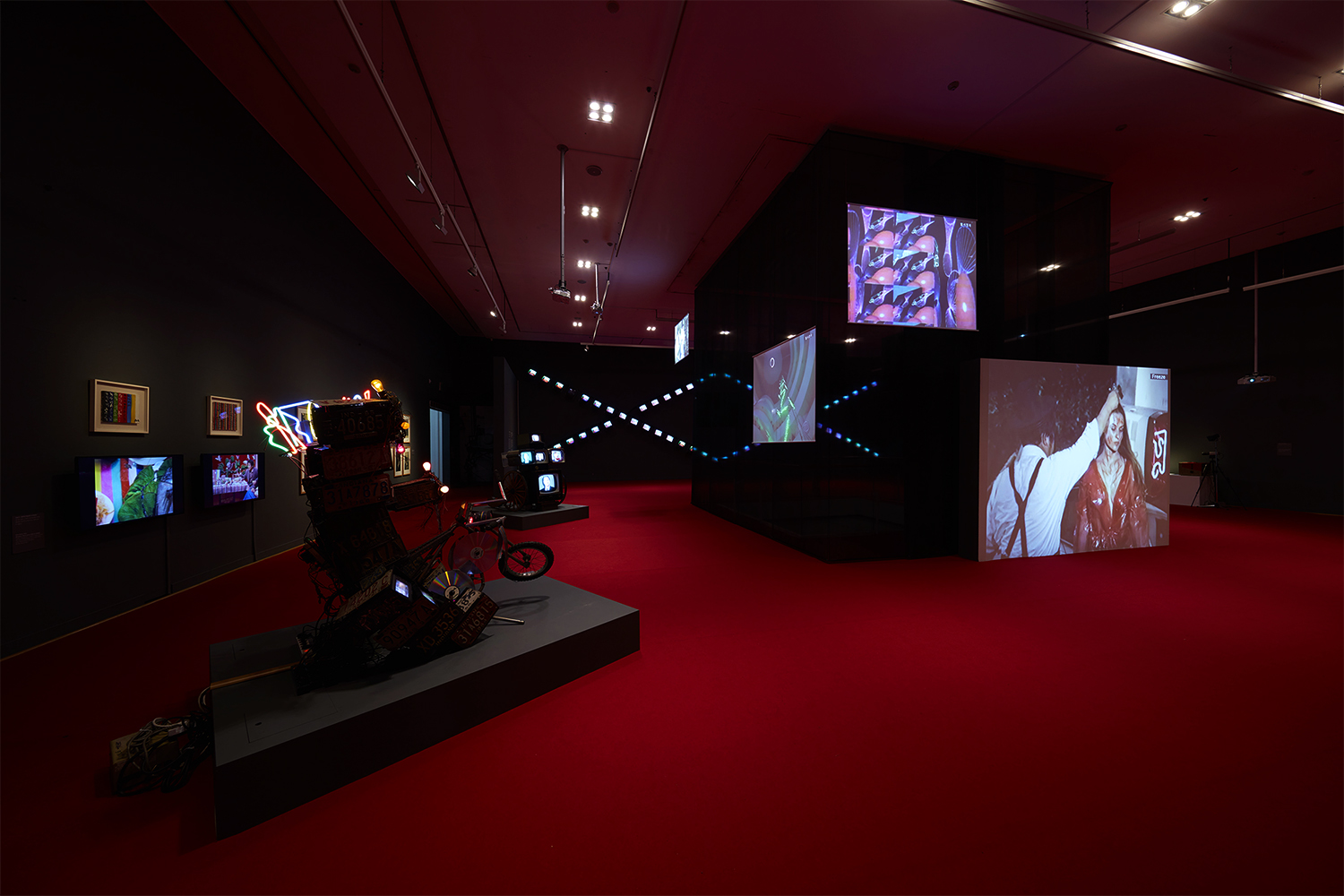 ---
NAM JUNE PAIK ∞ FLUXUS

Memorial Exhibition of Nam June Paik



Exhibition Design
/ Catherine S. Lee
Client
/ Seoul Museum of Art
Date
/ 2016 Jun.
Venue
/ Seoul Museum of Art
Curator
/ Leeji Hong


Nam June Paik∞ Fluxus is a memorial exhibition organized by SeMA for the 10th anniversary of Nam June Paik's death. Considering that Fluxus – a happening art movement that took place in the 1960s as well as Paik's artistic companions, was the root of Paik's art practice, the exhibition illuminates Fluxus with Nam June Paik. The title of the exhibition, NamJunePaik∞ Fluxus implies the infinite relations between Nam June Paik and Fluxus, which influenced and connected with each other like a Mobius strip.

The exhibition largely consists of two sections: NamJunePaikis∞ and Fluxusis∞, both will present works and archival materials from Nam June Paik and Fluxus. Furthermore, works in Participation Gallery —which will be activated by audience participation—, and Danish Fluxus member Eric Anderson's CryingSpace will add more meanings to the memorial exhibition. Nam June Paik ∞ Fluxus introduces collections from SeMA as well as video sculptures and installations from Bremen Kunsthalle, Germany, domestic Korean corporations, and individual collectors. Meanwhile, Fluxusis∞ presents documents from happenings and works of main Fluxus members including John Cage, Joseph Beuys, George Maciunas, Dick Higgins, Alison Knowles, Benjamin Peterson, and Yoko Ono.

Without any determinant start or end points, the audience can freely view more than 200 pieces of works installed in various spaces: NamJunePaikis∞ and Fluxusis∞ (the left and right rooms of the special exhibition gallery on the 3rdfloor),ParticipationGallery(Project Gallery), and CryingSpaces(Crystal Room). Here, the audience can commemorate and enjoy the works of Nam June Paik, with pieces that still give us immeasurable aesthetic pleasure, from this figure who is still close to our minds and hearts even though ten years have passed since his death.



---

Copyright © 2022
All content displayed on this site is property of Catherine S. Lee